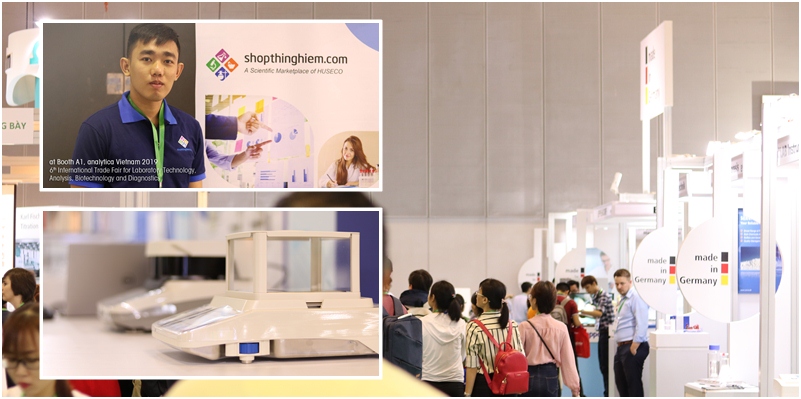 HUSECO launches shopthinghiem.com, the scientific marketplace for laboratory field
At analytica Vietnam 2019, an exhibition of experimental, analytical and biotechnology technology in Vietnam, HUSECO launched the scientific marketplace shopthinghiem.com in the field of testing at the exhibition's booth A1. Shopthinghiem.com operates on the principle of "creating and sharing value" in laboratory field including equipment/consumable, testing services, calibration - maintenance services, training services. Shopthinghiem provides the opportunity for cooperation between suppliers and end-users in the relationship of Creation - Companion - Trust.

The shopthinghiem.com is built on the chemSHOP platform that fully combines the benefits of a website providing online trading and promotion services, including:
Easy & fast service
Everything is now automatical with automatic features, and images, content optimized for high-tech science & technology
Reduce error
Improving perfomance with "5 rights of purchasing": right price, right time, right quality, right quantity, right source
More satisfaction
Increase satisfaction with the excellent technical service and application support features
Cost saving
Reduces transaction costs through reduce human input to transactions and revenue-producing time to paper requisition. Beside, shopthinghiem.com is supporting for promotions of genuine manufacturers, distributors and agents.
Perfect security
The Cloud Server AWS with two powerful firewal layers; data backing up and encrypting in HTTPS protocol
Ready for future
Ready for the future with compatibility with value management systems and services (shipping, automatic payment ...) via API protocols. We always focus on implementing automation in commercial connectivity for the laboratory field.